Home
Details

Created: Tuesday, February 23 2016 19:20
Security in Via Ferrata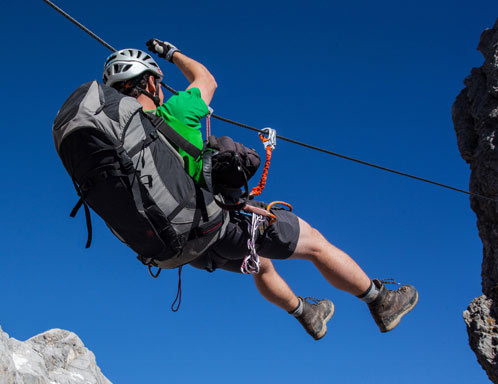 Which gear do you need to climb a via ferrata? This is a good question indeed!
Therefore, have a look at the Security pages. You find suggestion and advices for safe climbs.
Helmet, Shoes, gloves and of course the via ferrata sets! Furthermore, we invited Jérome Nanchen for wise thougths between parents and kids in the via ferrata!