Details

Created: Wednesday, February 24 2016 18:36
Welcome to the Via Ferrata World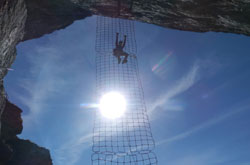 We are currently translating page after page ViaFerrata.com. At the moment, all via ferrata in Switzerland are on the table and you will be able to eat them by the end of March 2016. Next France and then Canada and other countries.
We will have more and more via ferrata available in English during this year 2016.
Thank for your patience and don't forget to send you news via Twitter or Facebook!
La Rédac